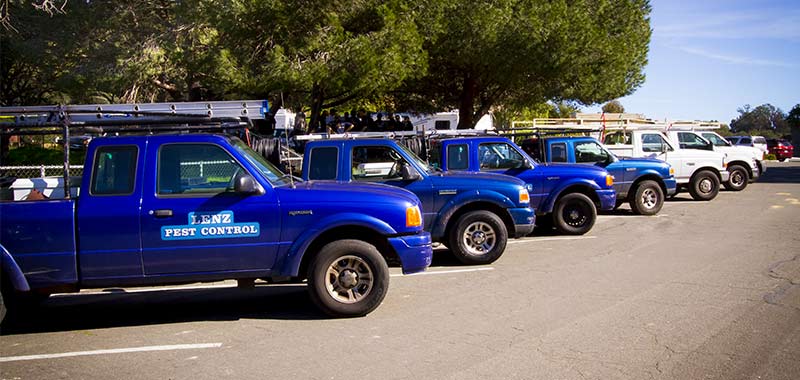 We Offer Termite Inspections, Treatments, Repairs, Fumigations and Are Experts at Poria Incrassata Identification and Remediation
We also offer General Pest services including rodents exclusion, trapping and baiting services, ants, spiders, cockroaches fleas, gophers, pigeons and others.
We are the number one pest control company in Santa Barbara. We have been in business over 30 years and are experts in our field. All of our knowledgeable technicians are licensed by the Structural Pest Control Board and are trained in Integrated Pest Management (IPM). IPM allows us to look at the problem and determine the best way to solve it, while using the least amount of the safest chemicals. Our technicians are paid by the hour with no commission or sales bonus, allowing them to focus on their jobs instead of on selling services.
We stand by our work, we have the best reputation in town, and we  do not quit until we solve the problem.  We do work for tenants, home owners, property managers, realtors, restaurants, associations and more.
At Lenz we demand honesty, work ethic, & 5 star customer service above all else. It's not all about the money for us, it's about providing high quality services and building long term relationships with the community in Santa Barbara CA.
Our Employees are Not Payed A Commission
Our staff does not receive any commission or sales bonus for any work that is sold or done.  Why is this so great? It means that our technicians will not be rewarded for selling someone a service they don't want or need.  Also, if our technicians made commission, the more jobs they would do, the more money they would make.  This leads to jobs that are done quickly and lacking in quality. Our philosophy is different, we charge by the hour, we pay by the hour.  The only way a technician can make more money at Lenz is to do great work, have happy customers and be a reliable employee.  That is how it should be. That frees us up to be honest and provide the highest quality of service.
No Timed Contracts
We do not make you commit to contracts.  If you need to cancel a service for any reason, at any time, we will not charge you any cancellation fees, all services are as wanted.  Most customers that cancel a service with us will remember the good work we did and will hire us the next time they have a problem.
Start Your Inspection & Service Today!
Call Now (805) 962-9151
Reviews from Our Customers
Eliminate Your Pest Problem Today?
Call for a Free Fumigation Estimate
(805) 962-9151