The BEST Flea Control & Removal in Santa Barbara, With Five Star Customer Service
EXPERTS in Flea Control Removal Santa Barbara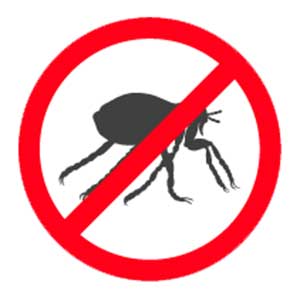 Flea Control 
Fleas are parasites that live on the blood of any warm blooded animal.  Female Fleas can lay up to 500 eggs in their short lifetime which can quickly infest your home if left untreated.  Providing flea medication for your pet, and a treatment for your house and yard will eliminate your flea problem.  
Why Do I have Fleas? 
Fleas transport themselves on rodents and other mammals.  Fleas can infest both wild animals and household pets.  Fleas wait for a signal that a host is near such as vibrations, heat, sound and carbon monoxide.  Fleas can transmit disease, and tapeworms in both animals and humans.  It is essential to treat your house, yard and pets at the same time to prevent Flea infestations.
Flea Treatments 
Flea treatments begin with a licensed technician coming to your home or office to determine an appropriate flea treatment. Once a treatment plan is determined, the technician will apply a low-toxicity pesticide to the affected areas. This usually includes treating all carpets, furniture and the exterior of the home.  We may recommend a follow up treatment to eliminate flea eggs that hatch after the service. For the best results we recommend starting a flea prevention program which consists of regular treatment for your yard.  Lenz Pest Control offers Quarterly Maintenance and One-Time services with no contract required.
Flea Control Removal Santa Barbara CA, Lenz is the Best
Start Your Inspection & Service Today!
Call Now (805) 962-9151
Reviews from Our Customers
Eliminate Your Pest Problem Today?
Call for a Free Fumigation Estimate
(805) 962-9151